A wedding in the mountains
ORIGINAL & MEMORABLE
Over the course of 14 years, the Pieniny Spa Resort has garnered a renowned reputation for its expertise in crafting magnificent settings and organizing unforgettable events that commemorate life's most cherished milestones.

Stunning weddings
ABSOLUTELY UNIQUE IN POLAND
From intimate gatherings to grand-scale productions, the resort specializes in tailoring events to meet the unique preferences and desires of each individual.
With meticulous planning and flawless execution, they are particularly skilled in orchestrating wedding celebrations that exceed expectations and create lasting memories.

Say "I do!" with Style
WE ORGANIZE, YOU CELEBRATE
There is no doubt that your wedding day is one of the most important days of your life.
We understand that the logistics and organization can be quite stressful, as you want everything to be perfect for everyone involved. Fortunately, this is what we specialize in!
From the menu and decorations to creating the perfect atmosphere, handling transportation and accommodations, and managing the entire event from start to finish, we take care of all the details so that you can focus on enjoying your special day with your guests.
We will handle all the organization and logistics of your event, allowing you to relax and eagerly anticipate your celebration. Throughout the event, we work diligently behind the scenes, ensuring that everything runs seamlessly and flawlessly.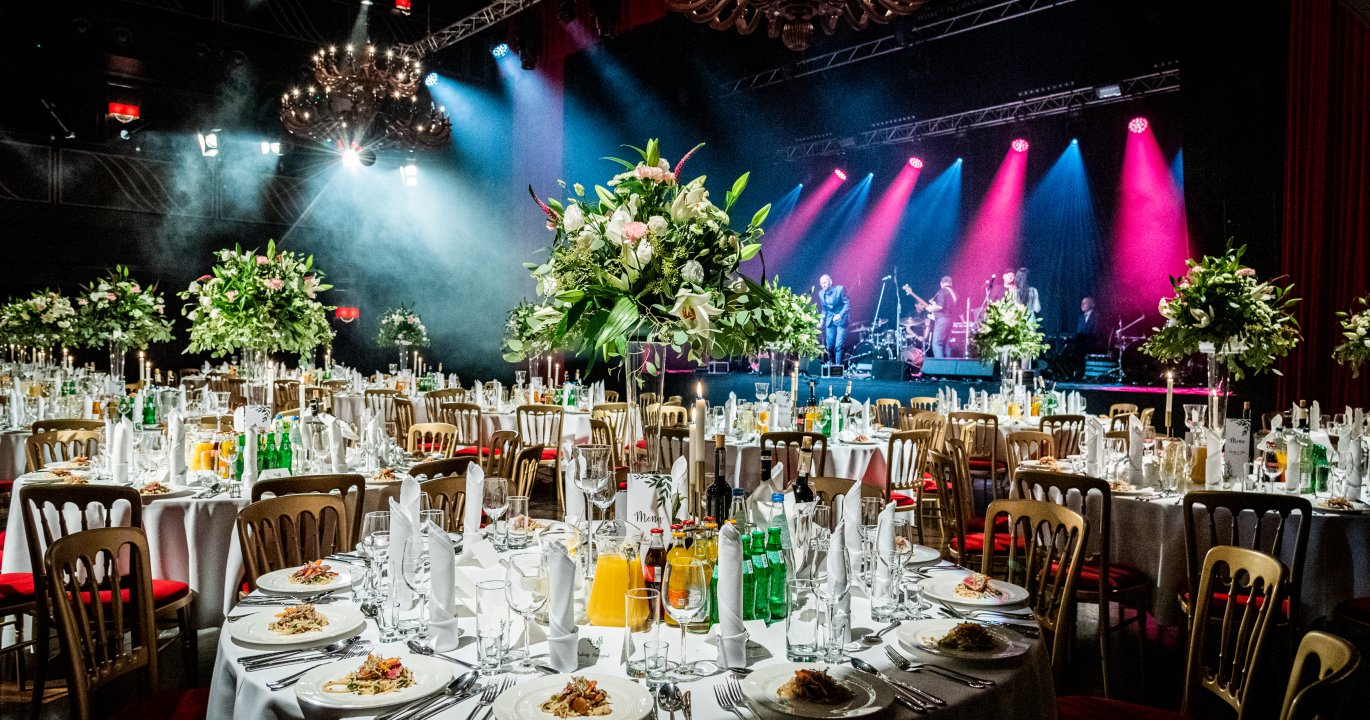 HOW WILL IT GO?
This is your moment, let us take care of everything. It will be perfect!
Planning / Design / Realization
2 Main problems:
Before the event: people tend to try to organize everything and they loose themselves in details that will dent their capacity to enjoy during the event.
During the event: people come to you to ask logistical questions when you want to celebrate the moment. IMPOSSIBLE!...
Let the logictics to professionals. We are elastic, enthousiasts and love to create fabulous moments!
Our team organizes with You every step of your unique event to create an experience attendees will not soon forget
Event conceptualization & goals
Mapping - program, of the event
Decor, Custom Fabrication & Design
Audio / Visual, Lighting, Staging
Photography / Videography
Security & Support
Catering, Rentals, Floral Design
Rooms, halls, places Management
Attendee Accommodations
Travel & Transportation
What makes our resort unique
When other hotels can propose single areas for the whole event, we propose a large panel of places and experience!
Stadnina Rajd: THE rural wedding! Total country side, horses, fresh air,

Up to 200 people. In a tent, in facilities or outside
Grill, a huge pic-nique, food and marshmallows on the stick into the fire
Huge fire in the evening, outside bar,
The decor is timeless and cliche. Guirlands of bulbs, you seat on hay bale, blankets, flowers, nature all around
Dance, laugh & celebrate enchanted by local traditional band
Cafe Helenka: Elegant & Original. Smaller group but high standard

Up to 100 people
Cozy, elegant, friendly
Food & service are subtil though relaxed
Dance floor in the somptuous pijalnia Wód
Willa Marta: Traditional & Friendly. You came here for absolute traditional wedding

Up to 100 persons
The oldest restaurant in Szczawnica: Local architecture full of history
Traditional food: all is hand-made by local team. Probably the best traditional dishes in Szczawnica. Generous portions, simply delicious
DJ, lights are well organized, You dance in the main room or the veranda
Dworek Goscinny: Breathtaking. Simply one of the most exclusive places in Poland

Up to 300 people
Decor is stunning
Food & service are state of the art
Lights, sound are the level of massive events
For smaller events you can book separate areas: Jazz Bar (cozyness of a cabaret), Library (elegance of an english style library), Foyer "Orangerie" (open on nature, lot of light)
Pieniny Grand: The comfort, the views!

Around 250 people
Welcome cocktail, parties on the skybar
Massive area for dinner and party
Stunning wellness
For the accomodations, we propose all standards:
Modrzewie Park Hotel 5* - 17 exclusive suites - www.mparkhotel.pl/en/
Pieniny Grand 4* - 119 rooms & suites - www.pieninygrand.pl/en/
Nawigator 3* - 57 rooms & suites - www.szczawnicanawigator.pl/en/
Willa Marta BB - 19 rooms - www.willamarta.pl/en/
"Contact us, we love working with you!"
tel: +48 507 752 557 / e-mail: konferencje@thermaleo.pl